Choose from a variety of selections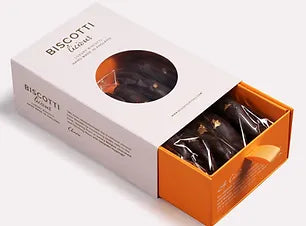 Embrace the allure of our Biscottilicious gift box, an exquisite offering destined to enchant your cherished friends, beloved family, and esteemed colleagues. Meticulously crafted with the finest paper, this opulent box holds a divine array of biscotti, radiating sophistication and delight to captivate hearts and palates alike.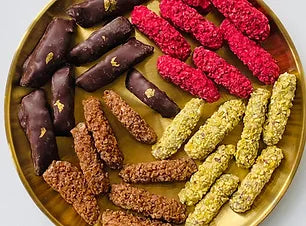 Discover the magic of our "Golden Platter for Every Celebration" – a delightful treat for Diwali, Christmas, Eid, and more! Handpick your favourite flavors and indulge in the sheer luxury delivered right to your door. Each biscotti is a scrumptious work of art, presented on this beautiful tray, adding a touch of elegance and joy to your festivities. A truly delightful gift to savor and share with your loved ones.
Welcome to our collection of enchanting Biscottilicious gift boxes! Each box is carefully crafted with the finest materials, exuding opulence and charm. Inside, you'll find a divine assortment of biscotti, all designed to captivate hearts and tantalize taste buds, making it a perfect treat for your cherished friends, beloved family, and esteemed colleagues.
Elevate your senses with the Biscottilicious Tailor Hamper, where indulgence meets personalization. Our discerning clients can craft their bespoke hampers, choosing from a selection of premium alcohols, scintillating candles, savory biscuits, and more. Every detail, a stroke of luxury, ensuring an unforgettable, tailored experience.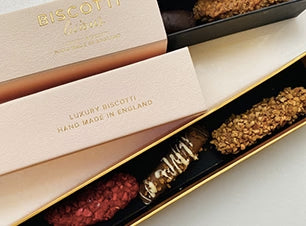 Our delightful Stick Boxes, perfect for wedding favors or as a thoughtful gift for both him and her, available in two elegant options: Black and Gold. Each box is meticulously crafted to radiate opulence and charm. Unveil the treasures inside, a divine assortment of biscotti, ensuring to captivate hearts and indulge taste buds. Share this exquisite treat with your cherished friends, beloved family, and esteemed colleagues, creating moments of joy and delight.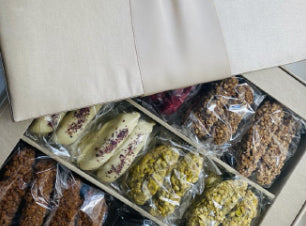 Unveil the pinnacle of opulence with our lavish gift box, a harmonious fusion of flavor and sophistication. Inside, delight in up to 40 exquisite biscotits, available in a curated selection of six decadent flavors. Encased in a satin box, and adorned with a resplendent rose brooch, it's a treasure trove of luxury, destined to impress.
Ask for our personalised service
Powered by AZEXO Shopify page builder